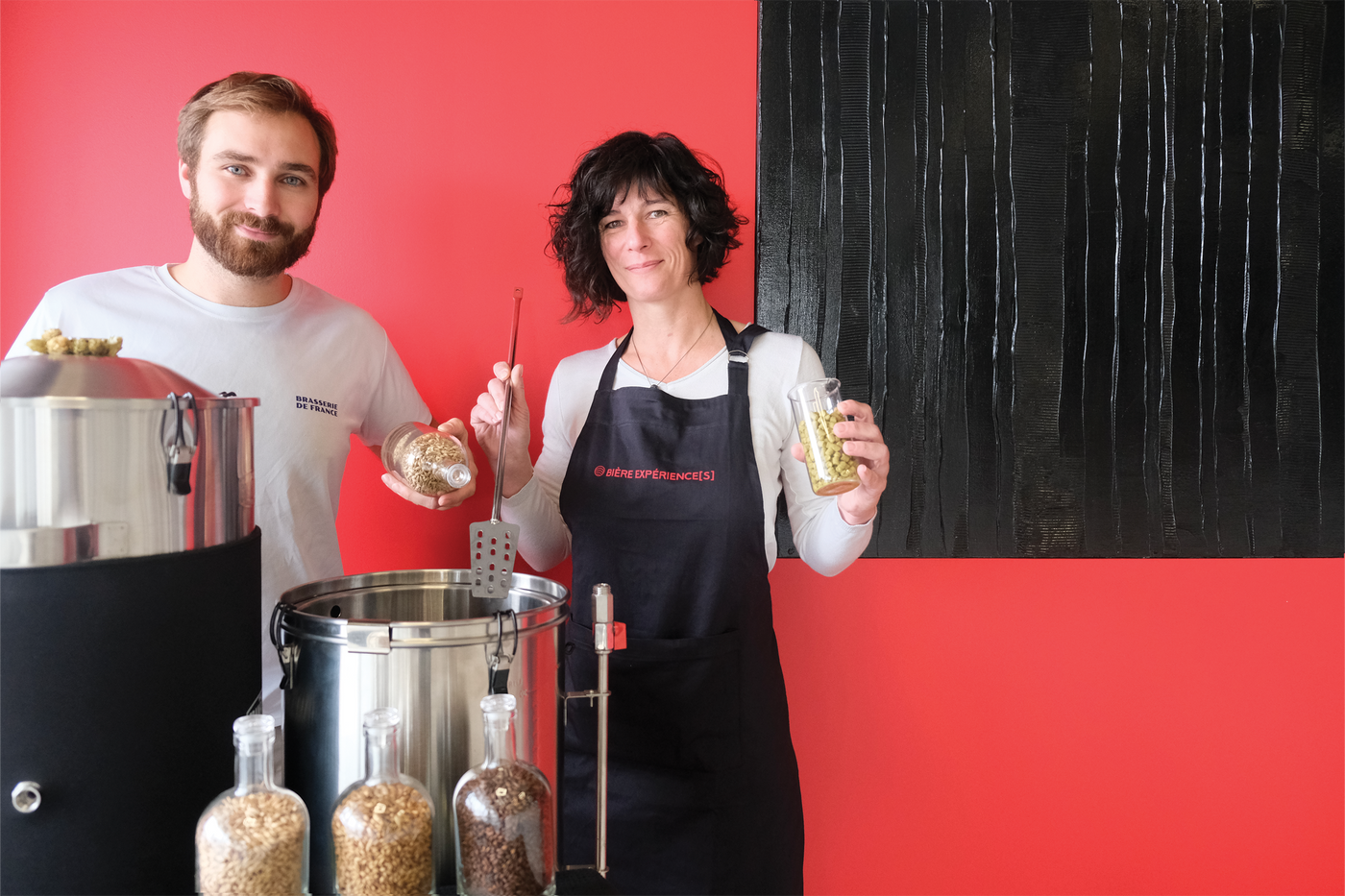 BREWING WORKSHOP 🍻
TRAIN, TRANSMIT AND LIVE UNIQUE EXPERIENCES!
Our tasting and brewing workshops are intended for individuals and businesses. Within the Brasserie de France brewing campus, you will learn everything about the art of tasting and making beer thanks to fun or professional experiences, always friendly and participative!
Team building
In a private space, we offer tailor-made workshops for tasting and producing your own beer.
The workshops are real courses on the making of beer, punctuated by commented tastings, quizzes and anecdotes in order to make the activity participative, interactive and convivial.
A meeting room rental and catering / cocktail offer is also available with, for example, charcuterie and cheese boards, a caterer, savory and sweet treats...
Depending on your animation objectives, we will co-build with you a specific program for total success.
Professional training
Whether you want to open a micro-brewery, a brewpub or simply perfect your brewing techniques, we support you in your project!

Our 2 training courses will give you all the keys to becoming a brewer and changing your life in a growing market.
A question about the workshops? contact us